Technical dive charter - Single dive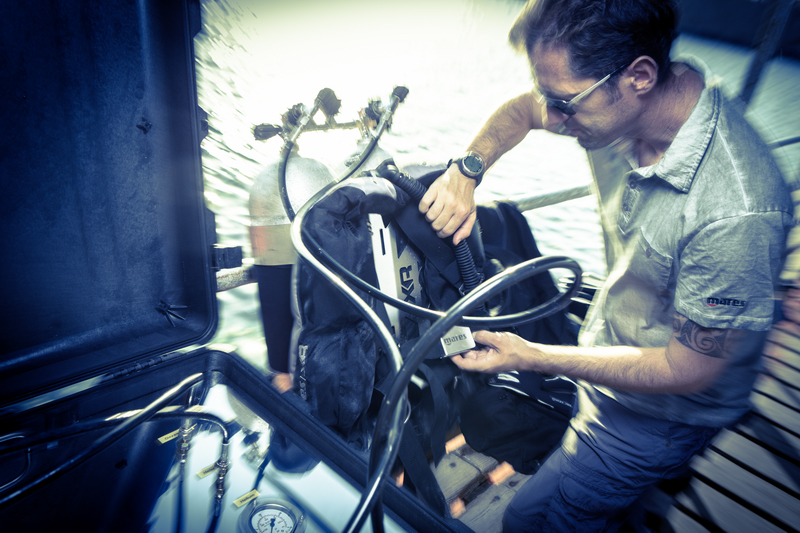 Duration: 4 Hours (approx.)
Location: Point Lookout, QLD
Product code: XRTRIP
We run specific technical dive boats to get some decompression diving done on some North Stradbroke Islands deeper reefs. These trips are only open to those with a technical diving certification or students on a technical course. These will always be run as decompression dives, within your certification limits. CCR divers are welcome with a maximum runtime of 2 hours.
Please note these dives are not guided. You will need to arrange a suitably qualified buddy to dive with. For solo divers we may be able to arrange a buddy with sufficient notice. No solo diving will be permitted on technical trips.
THE EXPERIENCE
The trip includes one technical dive. Decompression plans and run-times must be within certification limits. Dive sites are chosen beforehand but can change on the day due to weather conditions. It usually takes between 15 and 30 minutes to get to most sites.
Blue Corner: Located on the edge of Flat Rock near Shark Alley. Dive depths from 30-45m+ and can be dived as a deep entry or via a swim from the shark alley mooring. Being a deeper site and also prone to current means a large amount of pelagic life including schools of barracuda, sharks and rays.
Roaring Deep Drift dive: Between 20 and 35 metres, this drift dive runs from the turtle cave mooring at flat rock around to blue corner/shark alley. In this area you will find sandbar whalers patrolling, schools of eagle rays and large Qld Groupers. Migrating humpback whales are also a common sight here in the winter months, along with Grey nurse sharks.

Sevens Reef: Between 26 and 46 metres. A new site to the Manta team, this deep reef is a popular fishing and spearfishing spot due to the large numbers of pelagic fish congregating around the reef. A dive site not for the inexperienced or faint hearted, Sevens Reef is well known for both its strong currents and large sharks that frequent the area. Visibility tends to be quite good at this site due to its distance from shore and the prevailing currents in the area.

Exploration dive: We're still exploring the area, and on occasion will have an exploration dive on offer.
PREREQUISITES
Be certified as an SSI Extended Range Diver, or hold an equivalent certification from another recognised certification agency.
Must be able to show proof of having dived in the last 12 months.
All divers must bring appropriate equipment for technical diving including tanks. Manta Lodge has a range of Twin tanks, CCR tanks and stage bottles available for rent.
If you require specific gas mixtures we'll need at least 48hrs notice for stage bottles and back-gas nitrox fills and at least 14 days notice for trimix.
PLEASE NOTE: SITES IN THE AREA ARE PRONE TO STRONG CURRENTS, THERMOCLINES AND VARIABLE VISIBILTY AT DEPTH. IF YOU ARE NOT CAPABLE OR EXPERIENCED IN CONDUCTING DECOMPRESSION DIVES IN THESE CONDITIONS DO NOT BOOK! THESE DIVES ARE UNGUIDED AND YOU ARE RESPONSIBLE FOR YOUR OWN SAFTEY!