Cherubs Cave Double dive - UNGUIDED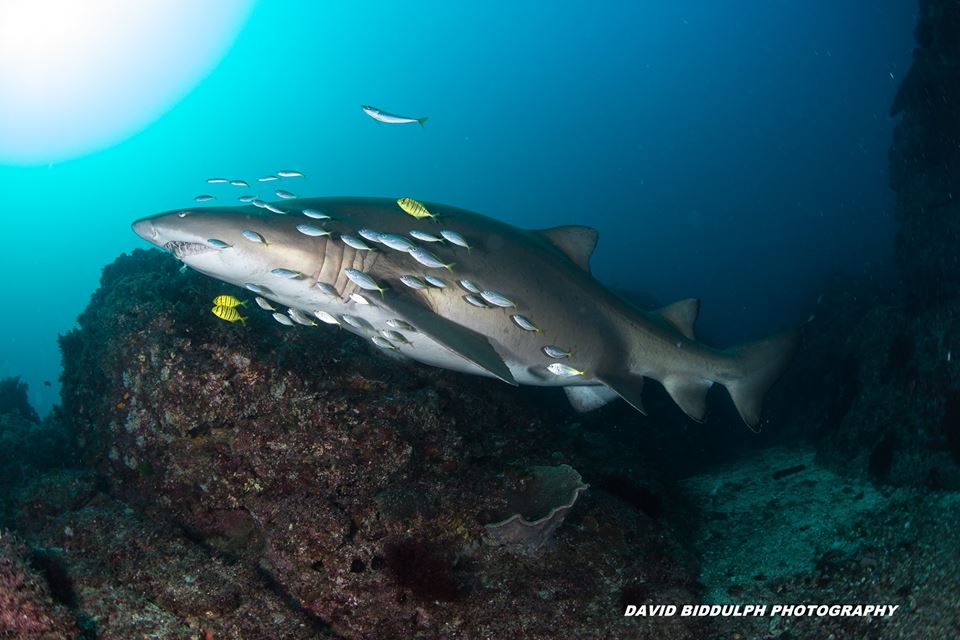 Duration: 1 Days (approx.)
Location: Point Lookout, QLD
Product code: CCTD
Join us for a double dive at some of the best sites the Moreton Bay Marine Park has to offer.
*PLEASE NOTE THAT THIS IS AN UNGUIDED DIVE TRIPS. ALL DIVERS ARE RESPONSIBLE FOR PLANNING AND CONDUCTING THEIR OWN DIVES. THE MORETON AREA IS PRONE TO STRONG CURRENTS AND ROUGH CONDITIONS AND THIS TRIP IS NOT RECOMMENDED FOR DIVERS UNUSED TO DIVING IN CHALLENGING CONDITIONS*
Cherubs Cave is located 4.1 km off the eastern side of Moreton Island, near Henderson Rock. The depth at the site varies from 14m – 30m on the main bommie. The main bommie consists of a single characteristic rock that extends out in a northerly direction. The area between this main bommie and others located around the site is abundantly covered with kelp.
Cherubs Cave is named after a cave system located under a large circular shaped bommie on the north-west side of the main bommie. The cave has four entrances that are difficult to find as they are covered with kelp. Once in the cave, light penetrates through the other entrances, aiding navigation. The maximum height of the cave is 12m.
This dive site boasts a large variety of marine life which includes an abundance of Grey Nurse Sharks, different varieties of Cod and Grouper, Anemones and Clown Fish on top of an abundance of macro life for the avid photographer. This site has something for everyone!
Price includes:

- 2 x dives in the Moreton Bay marine park

- Tanks and weights
- Surface interval refreshments
Trip information

- Boat departs Manta Lodge at 7.30am
- Minimum certification level of Advanced Open Water and Nitrox
- Minimum experience level of 50 logged dives
- Decompression diving is allowed provided diver has the appropriate certifications and a qualified buddy. Option of a long single dive at Cherubs instead of two shorter dives.
- Please note that the Cherubs cave area is prone to strong currents and rough conditions, in the event that the boat skipper deems the site unsuitable, back up sites are Flat rock or Shag rock. Refunds will not be offered in the event the planned dive site is not available due to conditions.
- This is an UNGUIDED dive trip, divers are required (in buddy pairs) to plan and conduct their own dive following safety guidelines as per Qld code of practice, Manta Lodge terms/conditions and SSI safe dive practices.